AN ACT OF HOPE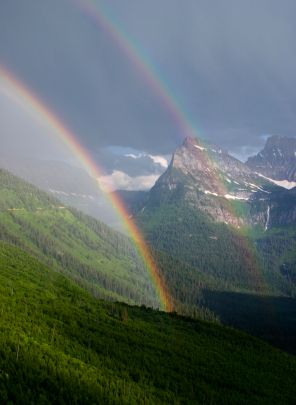 THE FIVE FIRST SATURDAYS IS A DEVOTION NEEDED NOW MORE THAN EVER! FIND OUT MORE HERE
THE SAINT MICHAEL PRAYER AND THE ROSARY
ARE ALSO POWERFUL PRAYERS TO HELP US THROUGH THESE VERY TURBULENT TIMES!
NOVEMBER IS AN ESPECIALLY IMPORTANT MONTH
TO PRAY FOR THE HOLY SOULS IN PURGATORY
WHO NEED AND ARE GRATEFUL FOR OUR PRAYERS!
God has a great gift of grace for you! It's hope! The prayer known as an Act of Hope below reminds us that with God there's no place for despair, no matter what life throws at us, especially these days! Believe it or not, there's not only a light at the end of the tunnel but, as the saying goes, "the future's so bright I gotta wear shades!"
If, as Christ said, "with God all things are possible," (Matt.19:26), hope reminds us that with God's help all things are bearable! The Act of Hope prayer sums up the essentials of this grace in one tidy sentence.
O my God, relying on Your almighty power and infinite mercy and promises, I hope to obtain pardon of my sins, the help of Your grace, and life everlasting, through the merits of Jesus Christ, my Lord and Redeemer.
(Note that in many books this prayer is called simply "An Act of Hope.")
Hope, one of three Theological Virtues, along with Faith and Charity,  focuses our desire for happiness on earth in this life into seeking eternal happiness with God in Heaven. In doing His will in our lives out of love for Him and for our neighbors, we strive for "life everlasting" (as the Act of Hope prayer puts it) with God in His heavenly kingdom. 
If we seek God's grace, through prayer and the sacraments, we have great hope, that "does not disappoint," as St. Paul put it (Rom 5:5), of sharing eternal life with Him!
As St. Paul wrote of the heavenly kingdom awaiting us, "Eye has not seen nor ear heard…what God has prepared for those who love him" (1 Cor 2:9). With hope for the next life, we are much less likely to be discouraged in this one, as we keep our eyes on our true home in Heaven! Hope is a powerful weapon in our spiritual arsenal against darkness and negativity.
God in His generosity has given us two other gifts, faith and love, to help us in our hope. All three are called theological virtues, and each has its own prayer!
The Catechism of the Catholic Church points out that prayer nourishes and expresses hope. Prayer helps dig out the weeds of gloom in our souls in God's garden of grace.
Watch out for the two sins against hope, however. Don't let your emotions take you on a roller coaster ride between presumption (assuming God will save you, no matter what, and that you don't need His help) and despair (assuming God won't save you, no matter what, and thus that you can't ask for His help).
Try to keep on an even keel. Keep close to God in prayer and humility. And remember to "have reasonable hope of gaining salvation, but do not act as though you were certain of it lest you grow indolent and proud," as Thomas a Kempis advises us in the spiritual classic The Imitation of Christ.
Note that the Act of Hope brings up a crucial point in its reference to Jesus as our Redeemer. St. Paul mentions, in his letter to the Romans that "we were reconciled to God by the death of his Son" (Rom 5:10). In dying for our sins Christ redeemed us for our salvation!
Even better, by His death and resurrection Jesus enabled us to become God's adopted children! As St. Paul also noted, we can now call our Heavenly Father "Abba" (Rom 8:16). (No, not as in the rock group, but rather as an affectionate name in Aramaic, the language spoken in Jesus' time, for Father! Bishop Fulton Sheen once compared the term to "Daddy".) Hope in eternal life with God as part of His "family" increases our joy in good times and strengthens our endurance in bad.
Speaking of redemption, it is worth noting that John Cardinal O'Connor found "new and wonderful hope" as Advent approached one year in reflecting on the fact that Jesus came to redeem not just all mankind but each one of us personally.
We can also have great hope and confidence in God's grace and mercy when we sincerely ask Him to pardon our sins. You can do that by going to confession on a regular basis, reciting the Act of Contrition, and generally seeking God's help in temptations through prayer. The important thing is to approach Him with humility, not despair, when you slip and fall into various sins!
And in those dark times, remember what Jesus told His apostles at the Last Supper: "Let not your heart be troubled. You believe in God, believe also in me. In my Father's house there are many mansions. If not, I would have told you: because I go to prepare a place for you" (John 14:1-2).
St. Pio's famous spiritual maxim along this line was "Pray, hope and don't worry." If we can just live our day-to-day lives serving God and our neighbors with love that is its own act of hope indeed!
HELP SUPPORT OUR WEBSITE WITH PURCHASES
FROM OUR BOOK AND GIFT STORE
OR CAFE PRESS STORE!
CHECK OUT OUR PODCASTS HERE!

22

Return from An Act of Hope
to Catholic Daily Prayers 

Return from An Act of Hope
to Morning Prayers