LENTEN PRAYERS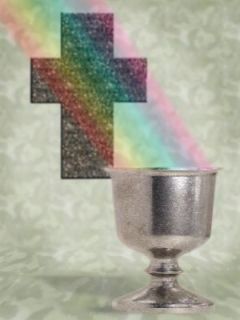 THE FIVE FIRST SATURDAYS IS A DEVOTION NEEDED NOW MORE THAN EVER! FIND OUT MORE HERE
THE SAINT MICHAEL PRAYER AND THE ROSARY
ARE ALSO POWERFUL PRAYERS TO HELP US THROUGH THESE VERY TURBULENT TIMES!
Do you feel like your soul could use a good spring cleaning? Lenten prayers can help! Each year during the season of Lent, we prepare to celebrate the passion, death, and resurrection of our Lord Jesus Christ.
The 40 day penitential period of prayers, fasting and almsgiving (acts of charity) described in more detail here marks our Lenten journey from Ash Wednesday until Easter.
Lent offers us a wonderful opportunity for spiritual renewal, just as spring approaches! (The term Lent itself comes from the Old English word for spring.)
Prayer, fasting and almsgiving bring us closer to God by helping us to detach from our selfishness and worldly distractions (such as that TV series we just have to watch or our thoughts about keeping up with the Joneses, for example).

Note in regards to keeping up with our neighbors that Jesus reminds us in the Gospel read every Ash Wednesday (Matt 6:1-6, 16-18) to do penitential activities out of love and devotion for Him rather than out of a desire to impress others. Lenten prayers can help us better discern His will for us. Almsgiving can help make Christ more present in our lives as we show others His love!
Fasting can help being us closer to our Lord. When we give up meat on Fridays, and other foods or activities during the season, we imitate in some small way His sacrifice for us. After all He gave up His life for our salvation. Can't we at least give up Hershey bars for a few weeks?
Fasting can also help with almsgiving. You can take whatever money you might have otherwise spent on your sacrifices and give it to the poor or to organizations or projects helping them.
Giving up a particular activity can help us make time for Jesus though Lenten prayers or other meditations. Then we can better discern our Spiritual progress and ask God for His help in washing away our iniquities and cleansing us of our sins, to borrow a phase from one of the psalms.
Keep in mind as well, in this regard, that giving up grudges is as important as giving up chocolate. A good examination of conscience and going to confession during this time can also help you "clean house" spiritually.
Mediating on Christ's passion through Lenten prayers such as the Stations of the Cross, along with this version of the Stations with the Text, the Prayer Before a Crucifix, a Prayer to the Shoulder Wound of Christ, the Stabat Mater, a Prayer to Jesus in the Agony in the Garden or this Three O'Clock Prayer can also strengthen our relationship with Him when we think of what He went through out of love for us!
There are seven well known penitential psalms (including the one mentioned above) that you can also pray during Lent, and there are other good prayers such as those listed here as well.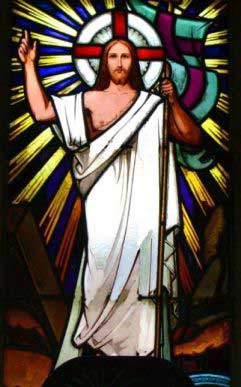 Although Jesus talked in the Ash Wednesday Gospel of praying "in secret" (Matt 6:6) this doesn't mean you can't pray in public.
One of our most famous Lenten prayers, the Stations of the Cross (also known as the Way of the Cross) is said publicly during Lent and there are many communal penance services then.
Lent is also an especially important time of preparation for those in the church's RCIA Program who are being baptized as Catholics at the Easter Vigil. We can share the joy of their new "birth" coming into our faith as we renew our own baptismal vows during Mass, either at the Easter Vigil or on Easter Sunday itself.
The important thing is to keep God first in your heart and mind in your Lenten prayers and other devotions. Then Lent becomes a time for transformation as well as preparation.
May we all emerge from Lent, as St. Paul wrote in his letter to the Romans, "transformed in the newness of your mind, that you may discern what is the good and acceptable and perfect will of God" (Rom 12:2).
HELP SUPPORT OUR WEBSITE WITH PURCHASES
FROM OUR BOOK AND GIFT STORE
OR CAFE PRESS STORE!
CHECK OUT OUR PODCASTS HERE!

22

Return from Lenten Prayers
to the Liturgical Calendar