A PRAYER BY LEO DUPONT TO
THE HOLY NAME OF JESUS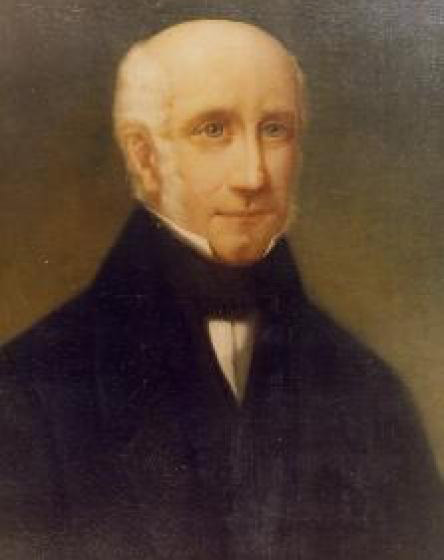 THE FIVE FIRST SATURDAYS IS A DEVOTION NEEDED NOW MORE THAN EVER! FIND OUT MORE HERE
THE SAINT MICHAEL PRAYER AND THE ROSARY
ARE ALSO POWERFUL PRAYERS TO HELP US THROUGH VERY TURBULENT TIMES!
JOIN IN THE 54-DAY ROSARY NOVENA
 FOR OUR NATION FROM AUGUST 15TH
TO OCTOBER 7TH, 2023 HERE!
This prayer to the Holy Face of Jesus was written by Ven. Leo DuPont (pictured above), a great champion for devotion to our Lord's Holy Face in the 19th century. It well reflects his great humility and love of God.
O Adorable Face of my Jesus, so mercifully inclined toward us on the tree of the Cross on the day of Your Passion, offered for the salvation of mankind, as then, even now, mercifully incline toward us poor sinners; cast a glance of compassion upon us and embrace us in Your kiss of peace
Although love of our Savior in His Holy Face goes back back to biblical times, Jesus requested of Sister Mary of St. Peter, a young Carmelite nun in the 1840's, that a specific devotion be established to His Holy Face, in a spirit of reparation for blasphemies and profanation of the Lord's Day (Sunday).
M. Dupont was an associate of Sister Mary's. He was also known as the Holy Man of Tours (a French city), and for good reason!  He was born into a wealthy family. His mother instilled in him a love for God as well as the notion of being a good steward with his riches in serving our Lord. She told him "you can use your fortune well or you can use it wrongly."
Happily, M. Dupont chose the former path, and during the course of his lifetime he gave generously to the Society of St. Vincent de Paul; wrote a book about the shrines of Our Lady; helped to restore the Basilica of St. Martin; and worked tirelessly to help the poor, to teach the faith, and to promote adoration of our Lord in the Blessed Sacrament, among other endeavors!
During his long life he knew such luminaries of our faith as Madame Sophie Barat, St. Jean Marie Vianney, and St. Peter Julian Eymard, a champion of devotion to the Holy Eucharist.
When it came to devotion to our Lord in His Holy Face, M. Dupont was, characteristically, a man of action. During Holy Week in 1851, he displayed a framed copy of St. Veronica's veil with the image of the Holy Face in his residence with a lamp burning in front of it.
Our Lord worked wonders through M. Dupont, as the oil from the lamp was able to cure people of all sorts of afflictions. People came from far and wide to pray and to venerate God in that image and be cured in the years that followed. Indeed, there were so many miraculous cures from the lamp oil that M. Dupont is said to have distributed over a million small bottles of it during the rest of his lifetime before his death in 1876!
Pope Pius IX once called him possibly the greatest miracle worker in Church history. M. Dupont also photographed the Holy Face image and had over 25,000 of these distributed as lithographs. 
For all his efforts. M. Dupont knew the credit, like the glory, belonged to God. He constantly stressed the importance of both faith and prayer in his healing work. On one occasion, when a woman brought her daughter to see him to cure the child's club foot he told her. "It is not I who can cure your daughter. God alone has that power. Pray to Him with much confidence. Here is some oil from the lamp which burns continually before a representation of the Holy Face of our Lord; rub your child's foot with it; meanwhile I will unite my prayers to yours."
M. Dupont's prayers and great work for our Lord were quite fruitful indeed, and in 1885, the Holy Face devotion was formally approved by Pope Leo XIII. The church has acknowledged the great work of the Holy Man of Tours, even if he, in his sincere humility saw it all as God's doing and not his. He was declared Venerable by Pope Pius XII.
HELP SUPPORT OUR WEBSITE WITH PURCHASES
FROM OUR BOOK AND GIFT STORE
OR CAFE PRESS STORE!
CHECK OUT OUR PODCASTS HERE!

22

Return from Leo Dupont's Prayer
to Holy Face Devotion Main Page