A READING LIST FOR MENTAL PRAYER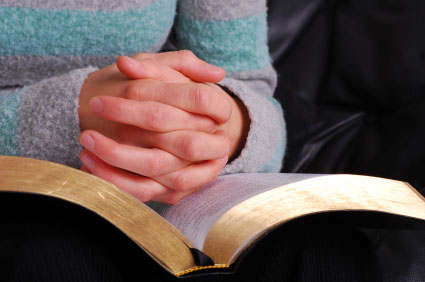 THE FIVE FIRST SATURDAYS IS A DEVOTION NEEDED NOW MORE THAN EVER! FIND OUT MORE HERE
THE SAINT MICHAEL PRAYER AND THE ROSARY
ARE ALSO POWERFUL PRAYERS TO HELP US THROUGH THESE VERY TURBULENT TIMES!
NOVEMBER IS AN ESPECIALLY IMPORTANT MONTH
TO PRAY FOR THE HOLY SOULS IN PURGATORY
WHO NEED AND ARE GRATEFUL FOR OUR PRAYERS!
As an addition to our Mental Prayer page, we have a list of some great works by various authors that are great for meditation. As a quick reminder, meditation in Catholicism is not the same as that well known practice that has Hindu and Buddhist overtones with mantras and such.
Rather, it refers to that time you spend with God aware of His presence, coming to Him with all humility and contrition with a desire to engage in what Saint Teresa of Avila called once a "loving conversation" with Him. We go into greater detail about this wonderful form of prayer here.
The great thing about mental prayer is that there are numerous ways in which you can engage in it, even if it's just for 15-30 minutes in a session, using passages from any of these great titles we list below.
You don't have to memorize any of these books to be a good Catholic, but excerpts from any of them can enhance your spirituality and your knowledge and love of God!
Think of this list as a suggested Menu for Meditation. It includes the Bible, the Catechism of the Catholic Church, and numerous works by saints and great theologians and other lay writers alike.
Sacred Scripture (the Bible) itself is an inexhaustible resource, but we've added these other titles, as they include many valuable insights on scripture that can be quite helpful when you're meditating on Bible passages! They can also greatly enhance your knowledge of the Catholic Faith.
These books have varying levels of difficulty so you might want to take a "sneak peek" at the selections you're interested in on Amazon.com where available.
Some of them are even available as PDF's on the internet! We hope that one or more of the books on this list can inspire you in your journey with our Lord!
(Note that these are all available on Amazon.com or through the publishers. Just enter the titles in whatever search engine you use and you can find them. Amazon has made some of them available as e-books for your smartphone or tablet, at very affordable prices!)
BOOKS SPECIFICALLY ON MENTAL PRAYER
A Catechism of Mental Prayer by Joseph Simler
The Ways of Mental Prayer by Rev. Dom. Vitalis Lehodey
Conversation With Christ: The Teaching of St. Teresa of Avila About Personal Prayer by Peter Thomas Rohrbach
Difficulties in Mental Prayer by M. Eugene Boylan, O.C.R.
A GENERAL LIST OF CLASSICS AND OTHER GREAT BOOKS
The Holy Bible: Douay-Rheims Version
The Ignatius Bible: Revised Standard Version - Second Catholic Edition
New American Bible Revised Edition (NABRE) 
The Catechism of the Catholic Church
A Moment of Grace: John Cardinal O'Connor on the Catechism of the Catholic Church
Confessions by Saint Augustine:  
City of God by Saint Augustine
An Introduction to the Devout Life by Saint Francis de Sales
Orthodoxy by G.K. Chesterton
The Everlasting Man by G.K. Chesterton
The Four Last Things: Death, Judgment, Hell. Heaven by Fr. Martin von Cochem

Life of Christ by Fulton J. Sheen
Three to get Married by Fulton J. Sheen

The World's First Love by Fulton J. Sheen
Story of a Soul by St. Therese of Lisieux
The Interior Castle by St. Teresa of Avila
The Way of Perfection by St. Teresa of Avila
Theology for Beginners by Frank Sheed
The Sermons of the Cure of Ars by St. Jean-Marie Baptiste Vianney
The Divine Comedy by Dante Alighieri

Jesus of Nazareth by Pope Benedict XVI
The Screwtape Letters by C.S. Lewis
Mere Christianity by C.S. Lewis 
The Imitation of Christ by Thomas a Kempis
The Life of Saint Francis of Assisi by Saint Bonaventure
Time for God by Jacques Philippe
The Lamb's Supper by Scott Hahn

Rome Sweet Rome by Scott Hahn
The Secret of the Rosary by St. Louis de Montfort
True Devotion to the Blessed Virgin Mary by St. Louis de Montfort
Dark Night of the Soul by St. John of the Cross
Trustful Surrender to Divine Providence by Fr. Jean-Baptiste Saint-Jure and Blessed Claude de la Colombiere
Abandonment to Divine Providence by Jean-Pierre de Caussade
Summa Theologica by St. Thomas Aquinas
Summa of the Summa by Peter Kreeft (a good summary of this very challenging but important book by Aquinas)
The Sinners Guide by Venerable Louis of Grenada
The Spiritual Combat and a Treatise on Peace of Soul by Lorenzo Scupoli
The Glories of Mary by St. Alphonsus Liguori
How to Converse With God by St. Alphonsus Liguori
The Spiritual Exercises of St. Ignatius by St. Ignatius of Loyola
The Dolorous Passion of Our Lord Jesus Christ by Anne Catherine Emmerich
The Dialogue of Saint Catherine of Siena by Saint Catherine of Siena
Against Heresies by Irenasus of Lyons
HELP SUPPORT OUR WEBSITE WITH PURCHASES
FROM OUR BOOK AND GIFT STORE
OR CAFE PRESS STORE!
CHECK OUT OUR PODCASTS HERE!

22

Return from Mental Prayer Reading List
to Mental Prayer Page