A PRAYER FOR MEDICAL TESTS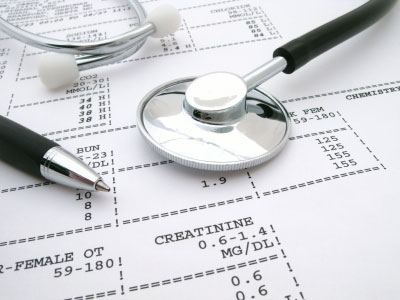 THE FIVE FIRST SATURDAYS IS A DEVOTION NEEDED NOW MORE THAN EVER! FIND OUT MORE HERE
THE SAINT MICHAEL PRAYER AND THE ROSARY
ARE ALSO POWERFUL PRAYERS TO HELP US THROUGH THESE VERY TURBULENT TIMES!
THIS WEBPAGE IS AVAILABLE
AS A PODCAST HERE
This prayer for medical tests can help you receive our Lord's graces when you might need them most: in a time of great uncertainty when you might be tempted to see only darkness around you.
Dear Lord, as my loved ones and I await the results of medical tests about my affliction, let us offer you our anxieties for our good and your glory. Calm us in our worries, knowing these don't add wisdom but rather stress to this situation. Enlighten us, though the power of your Spirit, to make wise decisions as to treatment. Help us not to turn away from You in these fragile, painful moments, but rather towards you for grace and strength. Comfort us in seeking you now as we place all our concerns in your loving hands as we say "Thy Will Be Done."
We ask ourselves when scheduling an MRI or CAT scan (or some other such procedure) for ourselves or others "what will the outcome be? How will this affect my family or friends?" Those who live alone without such a support group probably wonder, "How will I manage if this is serious?"
It has been said that God is closest to us in our sufferings and wishes to be the most help to us then. As St. Padre Pio once wrote to someone in pain "You suffer, but believe that Jesus Himself suffers in you and for you." Yet, while some may indeed turn to Christ in this situation, perhaps for the first time in a while, others may push Him away.
Still, Jesus wishes to help us through this time of anxiety about the future. The Divine Physician can give us His Divine Anesthetic, His grace, if we are open to receiving it through prayer. It might not take away all pain and worry, but His grace can certainly make troubles more bearable. St. Alphonsus Liguori once wrote that he who bears his cross with patience lightens its weight.
Our prayer for medical tests can help you remember that our Lord wishes us to have His peace even in uncertain times. When did He say these words "Peace I leave with you, my peace I give to you…do not let your hearts be troubled or afraid" (John 14:27)? At the Last Supper, with His arrest and death were imminent.
Jesus was no stranger to anxiety. At Gethsemane, only a few hours later, He experienced enough dread over His upcoming Passion to sweat drops of blood! Yet, He prayed then, "Father, if you are willing, take this chalice away from me. Yet truly, let not my will, but yours, be done" (Luke 22:42).
In the midst of your worries, offer them up to Christ on the cross. John Marie Vianney, the patron saint of parish priests once wrote that "The Cross gave peace to the world; and it must bring peace to our hearts."
Remember that anxiety can feed on itself as well. Keep in mind Jesus' famous advice in His Sermon on the Mount when He told His listeners not to worry about tomorrow as it would take care of itself (Matt 6:34).
We hope this prayer for medical tests, and others like it, can help relieve your stress. Our Lord is there with you in the midst of it and, as St. Padre Pio once said, He'll "extend his hand to steady you."
Keep in mind these inspiring words from St. Paul as well: "Have no anxiety, but in every prayer and supplication, with thanksgiving, let your requests be made known to God" (Phil 4:6).
HELP SUPPORT OUR WEBSITE WITH PURCHASES
FROM OUR BOOK AND GIFT STORE
OR CAFE PRESS STORE!
CHECK OUT OUR PODCASTS HERE!

22

Return from a Prayer for Medical Tests
to Prayers for the Sick