PRAYERS AGAINST TEMPTATION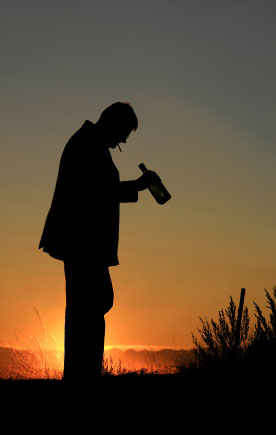 THE FIVE FIRST SATURDAYS IS A DEVOTION NEEDED NOW MORE THAN EVER! FIND OUT MORE HERE
THE SAINT MICHAEL PRAYER AND THE ROSARY
ARE ALSO POWERFUL PRAYERS TO HELP US THROUGH THESE VERY TURBULENT TIMES!
NOVEMBER IS AN ESPECIALLY IMPORTANT MONTH
TO PRAY FOR THE HOLY SOULS IN PURGATORY
WHO NEED AND ARE GRATEFUL FOR OUR PRAYERS!
THIS WEBPAGE IS ALSO AVAILABLE
AS A PODCAST HERE
Are you having difficulty breaking a bad habit? Is it perhaps becoming an addiction? Prayers against temptation can help provide the strength you need to break free from whatever sinful enticements that have become snares! They can also be helpful with doing penances, such as during Lent!
While God allows us to experience temptations, He will give us means to overcome our sinful habits with His guidance and grace through prayer if we ask him for His help and keep asking Him. As hard as it might be for us to fathom this at times, Our Lord wishes us to grow stronger in holiness in resisting various satanic seductions!
Recovery programs, support groups, rehabilitation centers, and counseling can all play vital roles in breaking cycles of addiction and despair as well, of course. Yet, we are reminded in this prayer below to turn to God first and foremost in seeking to change our ways. If we approach our falls with humility, we can indeed learn and grow from them.

Behold me, O my God, at Your feet! I do not deserve mercy, but O my Redeemer, the blood which You have shed for me encourages me and obliges me to hope for it. How often I have offended You, repented, and yet have I again fallen into the same sin. O my God, I wish to amend, and in order to be faithful to You, I will place all my confidence in You. I will, whenever I am tempted, instantly have recourse to You. Until now, I have trusted in my own promises and resolutions and have neglected to recommend myself to You in my temptations. This has been the cause of my repeated failures. From this day forward, be You, O Lord, my strength, and thus shall I be able to do all things, for "I can do all things in Him who strengthens me." Amen.
Note from this prayer the importance of seeking God's help when tempted before taking that drink, cigarette, or whatever else your "poison" may be. It is worth noting as well in this regard the wonderful phrase used in 12-step programs dealing with addictions: "Let Go and Let God."
While you should by no means hesitate to seek outside help to overcome bad habits, remember how important it is to keep God in the picture. St. Paul, quoted from his letter to the Philippians (Phil 4:13) in the last line of this prayer, certainly did!
As he strongly suggests, God will strengthen us in our weakness. It is helpful in this regard to keep in mind Christ's stirring words in John's Gospel: "I am the vine, you are the branches…without me you can do nothing" (John 15:5).
We are reminded of the importance of turning to God when we feel vulnerable to temptation in this short selection from an old Catholic prayer book entitled "Manual of Prayers." Our Lord stressed many times in His earthly ministry the connection between our thoughts and our actions.
Almighty and most Merciful God, graciously hearken unto our prayers; and free our hearts from the temptations of evil thoughts; that we may worthily become a fit habitation for Thy Holy Spirit.
The sacrament of penance can also help us in our struggles to overcome bad habits. In confession we receive not only absolution, but grace from our Lord to resist giving into the same temptations over and over again.
Do you feel somehow too ashamed to go to confession? Be wary of one of the greatest snares of the devil: Dismissing your fear of God's justice and counting on His mercy before sinning and reversing this order afterwards! (That is to say fearing His Justice so much as not to call upon Him when we need His mercy!)
We live in a society still reeling from the excesses of the sexual revolution and the mantra "If it feels good, do it!" Many of us grew up thinking of the Holy Trinity not as the Father, Son and Holy Spirit, but rather as Sex, Drugs, and Rock and Roll. Speaking of Rock, the group the Doobie Brothers summed up the problem many people face in the title of one of their albums: "What Were Once Vices are Now Habits."
Indeed, "vice" seems like an antiquated word to many people nowadays. (So does "virtue"!) We live in a sadly relativistic time in which many people seek to find the God within, rather than God within, themselves.
As they try to become their own Masters of the Universe, they might engage in abusive or selfish behavior to make themselves feel "on top of the world"; or perhaps they're getting drunk every night or engaging in some other sort of self-destructive behavior to blot out nagging feelings of inadequacy or despair, rather than sharing their anguish with our Lord on the cross.
Speaking of sharing, remember again if you feel like you need to escape in a bottle (or some drug or some illicit relationship, or whatever), that we need not go through our struggles alone! Reach out for strength with prayers against temptation like the ones above.
Ask for help from your parish community whenever possible. If needed, by all means seek out the appropriate treatment. And treat yourself, and others who might be undergoing similar problems, with compassion as much as possible.
We are all sinners in need of God's love and mercy, after all. And, as such, we are offered His love and redemption. As the first of our prayers against temptation above mentions, Christ shed His blood at Calvary for all of our sins!
Look at a crucifix next time you feel lost or hopeless. Let it remind you of just how much God loves you. And of how much He wishes to help you secure a place in His Heavenly Kingdom for yourself and others! Still feel useless? Remember this, as best you can. God doesn't want to lose any of us!
HELP SUPPORT OUR WEBSITE WITH PURCHASES
FROM OUR BOOK AND GIFT STORE
OR CAFE PRESS STORE!
CHECK OUT OUR PODCASTS HERE!

22

Return from Prayers Against Temptation
to Prayers For Various Needs