PRAYERS FOR GOD'S
BLESSING UPON THE DAY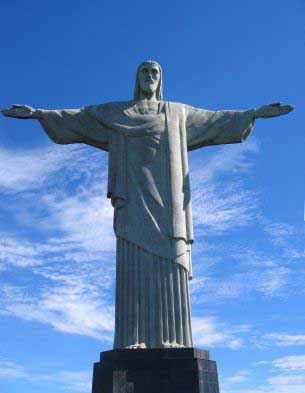 These morning prayers for God's Blessing ask for His help for our spiritual protection and well-being. Notice how the first one, addressed to Our Lord Jesus Christ, encourages us to pray for both our friends and our enemies, as well as for ourselves, with help from the Blessed Virgin Mary and the Saints.
O Lord, into Your hands and into the hands of Your holy angels, this day I entrust my soul, my relatives, my benefactors, my friends and enemies, and all Your Catholic people. O Lord, by the merits and prayers of the Blessed Virgin Mary and of all Your saints, keep us today from all evil and unruly desires, from all sins and temptations of the devil, from a sudden and unprovided death, and from the pains of hell. Enlighten my heart with the grace of Your Holy Spirit. Grant that I may ever be obedient to Your commandments. Let me never be separated from You, O God, who live and reign with God the Father and the same Holy Spirit forever. Amen. (Prayer by St. Edmund)
These two prayers for God's Blessing focus on discernment:
Lord God Almighty, You have brought us safely to the beginning of this day. Defend us in it by Your mighty power, that this day we may not fall into sin, but that all our words may be spoken and all our thoughts and actions directed in such a manner as always to be pleasing in Your sight. Through Christ our Lord. Amen.
Lord, we beg of you, go before us with Your gracious inspiration in all our doings, and help us with your continual assistance, that our every prayer and work may begin from You and be duly ended by You. Through Christ our Lord. Amen.
When God gives us His grace from these prayers, we can better experience His peace. That is truly its own blessing!
HELP SUPPORT OUR WEBSITE WITH PURCHASES
FROM OUR BOOK AND GIFT STORE
OR CAFE PRESS STORE!
CHECK OUT OUR PODCASTS HERE!

22

Return from Prayers For God's Blessing
to Morning Prayers


THE FIVE FIRST SATURDAYS IS A DEVOTION NEEDED NOW MORE THAN EVER! FIND OUT MORE HERE

THE SAINT MICHAEL PRAYER AND THE ROSARY
ARE ALSO POWERFUL PRAYERS TO HELP US THROUGH THESE VERY TURBULENT TIMES!

NOVEMBER IS AN ESPECIALLY IMPORTANT MONTH
TO PRAY FOR THE HOLY SOULS IN PURGATORY
WHO NEED AND ARE GRATEFUL FOR OUR PRAYERS!