THE SERENITY PRAYER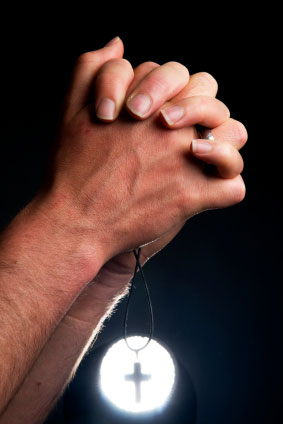 THE FIVE FIRST SATURDAYS IS A DEVOTION NEEDED NOW MORE THAN EVER! FIND OUT MORE HERE
THE SAINT MICHAEL PRAYER AND THE ROSARY
ARE ALSO POWERFUL PRAYERS TO HELP US THROUGH THESE VERY TURBULENT TIMES!
NOVEMBER IS AN ESPECIALLY IMPORTANT MONTH
TO PRAY FOR THE HOLY SOULS IN PURGATORY
WHO NEED AND ARE GRATEFUL FOR OUR PRAYERS!
The serenity prayer is perhaps best known from its use in 12 step programs, such as Alcoholics Anonymous. It is not specifically a Catholic prayer, as it has been attributed to the Protestant theologian Reinhold Niebuhr.
We've decided to include it here nonetheless because it has provided strength and comfort to so many people dealing with the ravages of addiction. But you don't need to be battling with alcohol or substance abuse to pray the serenity prayer. It can help you bear any kind of cross. And it's short and easy to memorize as well!
God, grant me the serenity to accept the things I cannot change, the courage to change the things that I can, and the wisdom to know the difference. 

It's been said that serenity comes easily when things are going our way. But what about when life throws you curveballs, perhaps one after another? Accepting difficulties we cannot change is oftentimes not an easy task, not by any means.
And yet our Lord did say "Peace I leave with you, my peace I give to you" (John 14:27), and "Let not your hearts be troubled" (John 14:1), as well. He also once said "Come to Me all you who labor and are burdened…take my yoke upon you..and you will find rest for your souls. For my yoke is easy and my burden light" (Matt 11:28-30).
Clearly Jesus understood that we would have troubles in this life. He even spoke of the necessity of our taking up our crosses as His followers (Matt 16:24). But He wants to assist us in getting through tough spots with His help and His grace. Life's worries can turn us all into "control freaks" at times, fretting over problems we can't seem to "fix" on our own.
In the spirit of the Serenity Prayer, however, we have to accept that God always wants to bring out the best in us, even in adversity, especially then, as much as that may be hard to believe or fathom. But we have to allow Him to do so. We need serenity in order to turn over our troubles to Him, to acknowledge that he's in charge. Otherwise life's trials can make us bitter, not better, as upsets and disappointments harden our hearts.
So where does courage fit into our requests in the serenity prayer? There are times you may have to change a job, habit, relationship, or something else that's out of kilter with your life.
Shaking up familiar patterns of behavior is not easy! It might be that you need to make some life-changing moves, such as taking on a new job or a new assignment, or relocating to a new city. Or you may have to take action on deciding on medical care for a loved one. Situations like these require us to have courage and trust that God will help us, even when we think He's not there!
Jesus did say at the Last Supper, "In the world you will have affliction. But take courage, I have overcome the world" (John 16:33). Jesus clearly wished to leave His apostles, and in a larger sense us as well, with both peace and courage. Remember that He always is with us (Matt 28:20).
The serenity prayer brings with it another challenge as well. It's one thing to want to have the "courage to change". But how do you know what you can and cannot change at times? And how does confusion about that affect your peace of mind? Clearing up the dense fog of doubt on this score requires wisdom!
The Holy Spirit can give us a good deal of that wisdom we need. This Prayer to the Holy Spirit can help with that too. Our God-given free will can often leave us staring at forks in the road on the path to Eternal Life.
The baseball great Yogi Berra once remarked famously, "when you come to a fork in the road, take it." That won't help when you're facing a difficult trial or decision. But God is more than willing to help through His Spirit!
Prayer, reading scripture, and learning more about our faith through our Catechism and other such resources, can help you tremendously in discerning God's will for you. So can seeking advice from your parish community, a priest, a support group, or better yet if possible, a spiritual director. There's no reason to "go it alone" if you don't have to!
In the end, the important thing is to realize when thinking about your trials, quandaries, or tribulations that "this too shall pass". May the serenity prayer give you the strength, wisdom, and peace of mind you need to navigate your troubled waters, with God's help!
HELP SUPPORT OUR WEBSITE WITH PURCHASES
FROM OUR BOOK AND GIFT STORE
OR CAFE PRESS STORE!
CHECK OUT OUR PODCASTS HERE!

22

Return from the Serenity Prayer
to Special Prayers