A THREE O'CLOCK PRAYER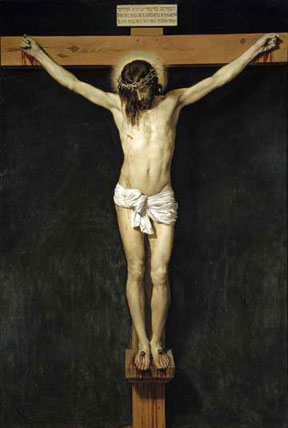 THE FIVE FIRST SATURDAYS IS A DEVOTION NEEDED NOW MORE THAN EVER! FIND OUT MORE HERE
THE SAINT MICHAEL PRAYER AND THE ROSARY
ARE ALSO POWERFUL PRAYERS TO HELP US THROUGH THESE VERY TURBULENT TIMES!
NOVEMBER IS AN ESPECIALLY IMPORTANT MONTH
TO PRAY FOR THE HOLY SOULS IN PURGATORY
WHO NEED AND ARE GRATEFUL FOR OUR PRAYERS!
 THIS WEB PAGE IS ALSO AVAILABLE AS A PODCAST HERE. 

Do you feel like nobody cares about you? Our Three O'Clock prayer can help remind you just how much Jesus does! You can say it at that time as a great way to keep our Lord close to your heart in the midst of your day.
Dear Lord, remembering the hour when You experienced death
So that we might have Eternal Life,
May we appreciate in our hearts 
the necessity of Your sacrifice for us
And with Your help, Your guidance, and Your grace, may we be made worthy of it.

We were inspired to include this prayer on our site by our Lord's words to St. Faustina, the celebrated Polish nun to whom He often appeared in the 1930's.
Jesus stressed upon her the importance of trusting in His Divine Mercy, and in showing mercy to others. (As Our Lord said in the Gospels, "if you do not forgive, neither will your Father in heaven forgive you." Mark 11:26) Indeed, he taught her the Divine Mercy Chaplet. 

Christ told St. Faustina, as she recorded in her famous Diary, "at three o'clock, implore My mercy, especially for sinners; and, if only for a brief moment, immerse yourself in My Passion..(Diary 1320)…immerse yourself completely in My mercy (Diary 1572)..".
(Why three o'clock? We read in the Gospels that three o'clock in the afternoon was the hour of our Lord's death on the Cross.) (See Matt 27:46-50; Mark 15:34-37; and Luke 23:44-46)
As this article points out, our Lord wants us to focus on His Passion then, even if just for a moment, and to implore His mercy for our sins.
In addition to trusting in Christ's mercy we need also to trust in the necessity of His Passion, a focal point of our three o'clock prayer. It is all too human, and natural, for us to wonder, as some who taunted Our Lord did as he was dying, why if he were the Son of God, he wouldn't just come down from the Cross (Matt 27:42-43).
Why go through all this misery? For us, for you! Christ came "to give His life as a redemption for many" (Matt 20: 28, Mark 10:45). St. Alphonsus Liquori noted that only the Son of God as man could make proper atonement to His Heavenly Father for our sins by sacrificing His life for us on the Cross at Calvary.
As we read in one of the most famous lines in the Gospels: "God so loved the world that he gave His only begotten son, that those who believe in Him may not perish but may have life everlasting" (John 3:16).
Christ spoke to His disciples about his Passion many times during his ministry. For one example, he said that He would "be killed: and after three days rise again." (Mark 8:31). When St. Peter reproached Him about this at one point he responded by rebuking him for thinking not as God but rather as a human being. (Matt 16:23; Mark 8:33).
As we read famously in another great line from scripture "For my thoughts are not your thoughts, and your ways are not my ways, says the Lord" (Isaiah 55:8).
Most poignantly, when our Lord submitted to his arrest at Gethsemane, he asked how else would the scriptures be fulfilled if He did not undergo His Passion (Matt 26:54).
The prophet Isaiah had foretold centuries earlier that Christ would be "wounded for our iniquities, and "bruised for our sins" but that his death would win pardon for the sins of many (Isaiah 53: 5, 12).
Truly, as St. Paul once wrote, "Christ died for our sins according to the scriptures" (1 Cor 15:3). He was the Lamb of God sacrificed to take away the sins of the world, as we say at Mass.
As we also hear at Mass He humbled Himself to share in our humanity so that we might share in His divinity (in Eternal Life with Him in heaven!). He was like us in all things except sin. He experienced all our misfortunes, hunger, thirst, loneliness to die ignominiously between two thieves, executed despite his innocence.
His sacrifice in such as painful and bloody manner is also meant to show us the profound depth of His love for us and also, that in contemplating His Passion, as St. Gregory once said "nothing seems so hard that it cannot be borne with equanimity."
Note that Christ might have opened the door to Heaven for us with His Passion but we must still walk through it. And for that we need His help! As our Lord said in John's Gospel: "I am the vine, you are the branches. He who abides in me, and I in him, he bears much fruit, for without me you can do nothing" (John 15:5).
Remember, Jesus wants to help us as we strive for holiness! He's given us the sacrament of the Eucharist for us to get much needed grace and strength from Him in our daily lives. He's also given us the sacrament of Penance (confession) for us to ask for His forgiveness when we fall and to receive His grace to resist temptations.
Jesus asks us to follow in His footsteps as best we can, to be His presence in others' lives, and to unite our own sufferings with His on the cross. With His Passion He became our Redeemer, yet He asks us to be "co-redeemers" in our own salvation by carrying our crosses with Him.
Our Lord's Passion can help us keep our eyes on the prize, Eternal Life! And, as St. Thomas Aquinas expressed it so well, to give us hope in the midst of trials and temptations, "if we endure for Christ our own anxieties and sufferings, we shall also reign together with Christ in the happiness that is everlasting."
HELP SUPPORT OUR WEBSITE WITH PURCHASES
FROM OUR BOOK AND GIFT STORE
OR CAFE PRESS STORE!
CHECK OUT OUR PODCASTS HERE!

22

Return from A Three O'Clock Prayer
to Catholic Daily Prayers 

Return from A Three O'Clock Prayer
to Lenten Prayers