IS YOUR HOUSE BUILT ON ROCK OR ON SAND?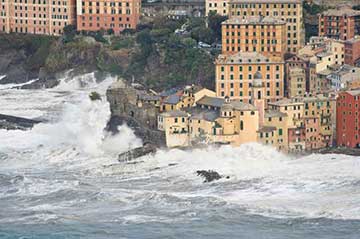 THE FIVE FIRST SATURDAYS IS A DEVOTION NEEDED NOW MORE THAN EVER! FIND OUT MORE HERE
THE SAINT MICHAEL PRAYER AND THE ROSARY
ARE ALSO POWERFUL PRAYERS TO HELP US THROUGH THESE VERY TURBULENT TIMES!
NOVEMBER IS AN ESPECIALLY IMPORTANT MONTH
TO PRAY FOR THE HOLY SOULS IN PURGATORY
WHO NEED AND ARE GRATEFUL FOR OUR PRAYERS!
THIS WEBPAGE IS ALSO AVAILABLE
AS A PODCAST HERE
Do you feel like you're at your wit's end these days with the seemingly unending Covid pandemic, assaults on our faith, and rampant upending of traditional cultural values? Or worse, sometimes you feel like you can't go on? There is a poignant paradox at work here: You might feel like you're all alone but you by no means are!
In this both turbulent and stagnant economy many other people are wondering how they're going to feed their families or even if there's going to be a roof over their heads. 
There are quite real concerns over vaccine mandates and supply shortages. Where's the next paycheck coming from? Or even the next meal? Those concerns are not that far in the future and for many they exist right now. 
Economic hardship, and possibly even a collapse of some sort, seem to be lurking around some not-so-distant corner. And "rumors of wars" (Matt 24:6) abound as well.  
With many people seeking salvation in Governments around the world that are in deep pits of debt, Christ has often been cast aside in the name of political correctness and relativism. 
Indeed, being a Christian can also cause one havoc in this country in schools, the military, and even in some companies these days where Jesus has become the "J" word in an aggressively politicized secular culture! 
It has been said that our problems, and their solutions, aren't political but rather spiritual in nature. We Catholics, as well as many other Christians, understand all too well that as the world gets crazier and crazier, we need to turn to someone other than some Wise Men and Women who will supposedly take care of all of our needs.
That "someone" is God, in His Triune Wisdom and Majesty, the Father, the Son and the Holy Spirit! We weren't meant to "go it alone", to reach Paradise on our own steam. As C.S. Lewis once beautifully observed in his book Mere Christianity, God meant Himself to be fuel and food for our spirits, and that without him, we might as well be a car trying to run without gasoline!
Still, in this time of great uncertainty and topsy-turvy turbulence, many Catholics, and other Christians, feel very much like they're going it alone. It becomes all too easy these days to feel estranged from God, or even to question His very existence. As if to say "God where are you when I need you most?" 
This is by no means a new question of course! Many of the Psalms deal with this very sense of estrangement, including one that often comes up in the Holy Week Liturgies, Psalm 22, from which our Lord quoted on the cross: "My God my God why have you abandoned me?"
Yet, it is important to remember that while God may test us with His absence He will never really leave us alone, unless we want Him to. And even then He may very well be seeking us out, like the shepherd seeking the lost sheep in the Gospels (Luke 15:3-7)!
(Interestingly enough in this regard, Psalm 22 ends on a positive note with the Psalmist praising God in anticipation of His rescuing him!)
The waters are raging for many of us these days, and economic and social hurricanes, or even tsunamis, will affect many more before all is said and done. This brings to mind our Lord's advice in the Sermon on the Mount when he said: "Everyone therefore who hears these my words and acts upon them, shall be likened to a wise man who built his house on rock. And the rain fell and the floods came, and the winds blew and beat against that house, but it did not fall, because it was founded on rock. And everyone who hears these my words and does not act upon them, shall be likened to a foolish man who built his house on sand. And the rain fell, and the floods came, and the winds blew and beat against that house, and it fell, and was utterly ruined" (Matt 7:24-28).
So, how best to prepare? 

Use whatever time you can wisely to shore up your own foundation. Is it more sand or rock? Go to Jesus in prayer, whether in set prayers you know or just in your own words (whenever you can make time during the day); or, perhaps, in meditative reflection on scripture.
Strive as best you can to keep our Lord's commandments, and above all, to love Him as he once said "with your whole heart, your whole soul, and your whole mind" (Matt 22:37), and to "love your neighbor as yourself" (Matt 22:39).
And, while this might be difficult in this pandemic era, go to Mass and confession regularly as much as possible to store up graces you'll need to get through these trying times. Read scripture passages, the Catechism of the Catholic Church, and some good spiritual works by the saints found in reading lists like this one with its wide selection.
(You can also read excerpts from these books, such as their introductions, if this list seems too daunting! Many of these works can be found on the internet or through the publishers or on amazon.com. See more suggestions for good preparations in the box below.)
Pray the Rosary daily if possible, but with some regularity if not. The Blessed Virgin Mary has many graces she'd like to give you and, as His mother, she is a uniquely powerful intercessor with her Divine Son.

And this above all, regarding Christ, let Him work within you so you can reflect His Spirit as fully as possible to those around you. Our Lord told us we would all have crosses to carry in this life as the price of admission to the Paradise of Eternal Life with Him (and with each other as we were meant to be, God Willing!) in heaven (Luke 9:23). Let Jesus help you carry your crosses so you can better assist others in carrying theirs!  

I don't mean to sound saccharine or pollyannaish in giving this advice. When darkness surrounds us it is indeed hard to find God, much less to magnify Him in our souls as our Blessed Mother did (Luke 1:46)!
I worry for myself that my faith in Jesus might well be like that of St. Peter's at the Last Supper, a seed sown on rocky ground (Matt 13:20-21).
Our first Pope vigorously proffered total love and loyalty to Jesus then. Peter was certain he'd never turn away from our Lord! Indeed, you may recall that he even pulled out his sword to attack one of the people seeking to arrest Jesus soon after His Agony in the Garden (Matt 26:51). 

Yet, while seeking to warm himself by a charcoal fire in the high priest's court soon after Christ was arrested, he froze up when confronted about his association with "the Galilean" out of a sudden paralyzing fear for his safety. Peter did indeed deny knowing Him three times, just as our Lord had predicted! 

While he made a truly spectacular "comeback" after this and served Jesus and His church with great wisdom and fervor (see Chapters 2-4 in the book of Acts, for example), his denial gives us all a good lesson in not assuming we can serve God in our own strength.
Two deadly pitfalls in our spiritual life are presumption and despair, either thinking we can take our salvation for granted or, conversely, that we can never achieve it! Either way, we're leaving God out of the picture!
We all need Him more than we can imagine, especially now. I once saw a motto on another blog that sums it up nicely for me. Ultimately, it's "Christ or Chaos".

Stay as close as you can to Jesus, as he were a vine you were holding onto in the midst of fierce rapids to keep from drowning! Indeed, Jesus once said, "I am the vine and you are the branches. He who abides in me, and I in him, he bears much fruit; for without me you can do nothing" (John 15:5).

The sun may not come up tomorrow, or anytime soon, with all due respect to the writers of that song from the musical "Annie". But now more than ever I pray for myself and for those reading this to have faith in the bigger picture, that God is still in charge, even in this world caught up in a multitude of deadly sins!
There is indeed a spiritual battle going on and, as hard as this might be to fathom at times, the real enemies are not greedy politicians or businessmen of various stripes; or the media, or even the increasingly Godless pagan culture we live in, although these all can indeed inflict a great deal of damage on society at large. As renowned Catholic author and commentator Peter Kreeft pointed out in this great article the real enemies are sin and Satan and his demonic minions!
Yet, in spite of his trail of death and destruction and broken shattered lives, the devil didn't get the last word at Calvary and he won't now or anytime, as dark and disoriented as things may seem now.

I pray that we may all use this trying time to get, or keep, our spiritual houses in order, on a foundation of solid rock rather than sand with prayer, fasting and almsgiving. And may we all continue to cultivate these three habits of holiness! Feel free to post prayer requests with us here as well. I also hope these suggestions below can be of some help. 

God Bless,

Christopher Castagnoli
for www.ourcatholicprayers.com
 SOME GOOD SUPPLIES FOR YOUR "HOUSE-BUILDING TOOLKIT"
You can find vendors for these books and other items from various search engines on the Internet. (As mentioned above, Amazon.com is a great source for many of the books, but a number of them are also available for free on the internet, such as the Catechisms and the Bible. There are even some good apps for some of these books for smartphones!) We also have some of these items available in our Web Store.
 A Catholic Bible
 Prayer books

 The Catechism of the Catholic Church
 The Baltimore Catechism
 Books of biographies of the Saints (see also this reading list)
 Rosaries (see this page for some background information)

 Scapulars (see this page for some background information)

 Blessed salt

 Holy Water

 St. Benedict Medals

 Miraculous Medals

HELP SUPPORT OUR WEBSITE WITH PURCHASES
FROM OUR BOOK AND GIFT STORE
OR CAFE PRESS STORE!
CHECK OUT OUR PODCASTS HERE!

22

Return from A House Built on Solid Rock
to Prayer Blog Page