A SPECIAL PRAYER
IN TIME OF TRIBULATION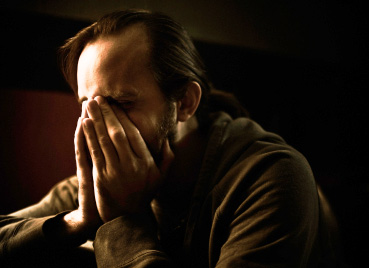 THE FIVE FIRST SATURDAYS IS A DEVOTION NEEDED NOW MORE THAN EVER! FIND OUT MORE HERE
THE SAINT MICHAEL PRAYER AND THE ROSARY
ARE ALSO POWERFUL PRAYERS TO HELP US THROUGH THESE VERY TURBULENT TIMES!
NOVEMBER IS AN ESPECIALLY IMPORTANT MONTH
TO PRAY FOR THE HOLY SOULS IN PURGATORY
WHO NEED AND ARE GRATEFUL FOR OUR PRAYERS!
THIS WEBPAGE IS ALSO AVAILABLE
AS A PODCAST HERE
We came upon this Special Prayer in Time of Tribulation in a prayer book used for all-night vigils and wanted to share it with our readers. Its author, who is unknown, displays some virtues essential for holiness: contrition, humility, and yet also faith in God and his mercy!
O Lord, hear my cry pouring out from a troubled heart. The sorrow which clutches at my soul has driven me to You my protector, my True Friend in time of need. You know, my God, all my failings, my faults and my sins as well as the torment gripping my soul. My greatest sorrow should be for my disregard of Your holy commandments in the past, and I sincerely hope that you will grant me the grace of true contrition. O my Savior, hide not Your Face from me in this tribulation, let the light of Your Countenance shine upon me that I may be illuminated by Its love. If it be Your will, lighten this burden from me, yet should it be a means of my salvation, help me, help me O Lord, to carry this cross, for alone I can do nothing. Radiate Your love upon Your prodigal child O Lord, this beggar who knocks at Your door seeking shelter in Your Sacred Heart; this once proud earthen vessel made of clay seeks You, O Christ, and in a newly found faith, firmly believes that you will receive him in Your limitless Love and Mercy. Amen
This prayer's tone is suggestive of that found in several of the famous Penitential Psalms, in which the psalmists readily admit their sins to God, sometimes in heart-wrenching detail, while calling on, and trusting in, His mercy.
(For example, in Psalm 38, the psalmist wails "I am afflicted and humbled exceedingly….my strength hath left me…attend to my help, O Lord, the God of my salvation.")
It is implied, though not actually stated, that the author's own sins, rather than those of others, have brought him his "troubled heart." His contrition appears to be what we would call imperfect, in that he's more upset by the negative consequences of his actions rather than in the fact he has offended God by his sins.
There are two types of contrition in our faith, perfect and imperfect. With perfect contrition we are truly sorry for our sins out of our love for God, because they offend Him.
With imperfect contrition our sorrow comes more out of fear of God's punishments or perhaps from the dreadful nature of the sin itself. (Either type of remorse is important for us as we strive for holiness!)
As the author says "My greatest sorrow should be for my disregard of Your holy commandments." Yet fortunately, he is aware of that in asking for "the grace of true [perfect] contrition."
One thing seems to be perfect here: the author's submission to God's will in his tribulation, in any case! As he says, he'd rather see his burden lifted. Still he is keenly aware that God may wish him to suffer further to assist in his salvation. More often than not our natural reaction to hardship is one of despair, anger or perhaps self-pity at our plight.
Yet, our faith teaches us of the wonderfully redemptive nature of both sacrifice and suffering on our journey to heaven and Eternal Life. If we can accept suffering as a sacrifice we can offer up for our sins, out of love for God, it can have tremendous value. As EWTN's Mother Angelica once said, "suffering without love is wasted pain." Your sufferings offered up to Jesus on the cross can also help your fellow sinners as well as discussed here!
Note that the author has no intention of "going it alone" in his tribulations. Nor should He! He echoes our Lord's words in John's Gospel (15:5) that without Him we can do nothing. He concludes by bringing to mind the parable of the prodigal son (Luke 15:11-32). Like him he has been humbled in sorrow for his sins.
Hopefully we may adopt a similar attitude to partake of God's wonderful forgiveness, love and mercy. Such contrition is essential for our relationship with our Lord and for our salvation!
Speaking of mercy, the reference to our Lord's Sacred Heart brings to mind one of His promises he gave Sister Margaret Mary Alacoque in the 17th Century to those who practiced the Sacred Heart devotion. Christ promised that "Sinners shall find in My Heart the source of an infinite ocean of mercy."
HELP SUPPORT OUR WEBSITE WITH PURCHASES
FROM OUR BOOK AND GIFT STORE
OR CAFE PRESS STORE!
CHECK OUT OUR PODCASTS HERE!

22

Return from A Special Prayer In Time of Tribulation to Prayers For Troubled Times